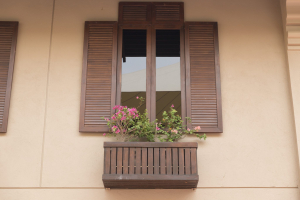 Like most of Australia, New South Wales has some harsh summers. Often, the first thing to absorb heat in our homes and cars are our interiors. There's nothing worse than feeling hot and bothered only to find that your car seat, couch or other furniture is warm and radiating heat as well! Not only is it uncomfortable, it also means that your car, home or office stays warmer for longer.
Luckily, window tinting is a great solution to sticky, uncomfortable interiors. Window tinting can be used to save energy in the hot seasons at home or in cars by cooling the interiors efficiently.
How Can Window Tinting Keep Your Home Cool?
Window tinting can keep your home cool by:
Protecting your home from the sun and UV rays: Window tinting allows the sun and UV rays to be absorbed before the heat makes its way into your home. It will keep your home cooler and you won't need to be reaching for your air-conditioner switch constantly during the summer.
Keeping your interiors cool: Tinted windows keep the heat out which means they can help in keeping your interiors cool too. If your couch and other furniture aren't warm, then they won't hold and radiate heat that will heat up the entire home.
 What Types of Window Tinting Are Best to Cool Your Home?
The darker the tint, the better it will be in protecting you from heat and UV. There are also a variety of qualities and colours to choose from when it comes to cooling your home with window tinting. Some films are highly reflective and some aren't. Consulting with a quality window tinting service would be a good place to start when deciding on the type of window tinting to best cool your home, along with how to maintain it properly.
Other Advantages of Home Window Tinting
Your home is your castle and window tinting goes a long way to making if fit for royalty. As well as helping to cool your home, a new window tint will:
Enhance privacy – no more nosy neighbours and passers-by!
Provide security – your possessions will be out of sight behind a dark tint
Reduce bills – with less summer heat in your home, your utility bills are sure to drop!
The Best Window Tint in the Hills District!
Tinting your windows to keep your home cool is a smart idea, but you should really consider consulting with a professional if you've got a large job ahead. All Aspects Window Tinting is respected in the Hills district for using top-quality film that offers many benefits to your home and lifestyle. We are based in Narellan and Rouse Hill but service the entire area! If you would like an obligation-free quote, please contact us today!

https://allaspectswindowtinting.com.au/wp-content/uploads/2016/09/Order-1420-image-3-2.jpg
1365
2048
Editorial Team
https://allaspectswindowtinting.com.au/wp-content/uploads/2021/06/all-aspects-logo-320x173-1.png
Editorial Team
2016-09-15 02:24:55
2021-09-02 00:01:22
Keeping Your Home Cool in Summer with Window Tinting