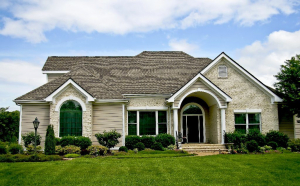 When you think about it, you will realise you spend a fair bit of your time in your car – whether driving or as a passenger. While you are in your car, even though you are enclosed, you are still exposed to heat and UV rays. Often in the summer, your air-conditioner is pumped at all times, even if it's just for a short trip to the supermarket.
Window tinting can be used as protection against the sun and other types of harsh weather environments in your car, home or office. It's important to keep your body safe – and why not save on using that harsh air-conditioner while you're at it?
How Does Window Tinting Protect You in Your Car?
Window tinting reduces heat by protecting you from the harsh sun and its UV rays. Here's how it can help:
In your car: Avoid that awful and unsafe "driver's arm" where your arm is repetitively burnt due to the heat radiating from your windows. Tinting in your car will also reduce eye strain from the harsh sunlight, potentially protecting you from driver fatigue.
How Does Reducing Heat and UV Protect You in Your Home or Office?
In your home or office, window tinting can protect you and your interiors in a number of ways. It provides:
A more natural heating or cooling system: Not only is it cheaper but keeping the sun and UV out means you don't need to have artificial heating and cooling systems on all the time. Air-con can be bad for your breathing and bad for your skin and artificial heating can also be very expensive.
A barrier for your interiors: Window tinting will stop the harsh sun and UV from fading your home or office interiors.
Which Window Tints are best to Reduce Heat and UV?
The darker the tint, the better it will be in protecting you from heat and UV. In Australia, though, automotive window tints must maintain 35% visible light transmittance into the vehicle, so you can't make your window tint incredibly dark.

Find the Best Window Tint to Reduce Heat and UV?
If you've decided to tint your windows, then you really need to consider going somewhere that will not only consult with you on the best shade for your home or office but will also provide you with a great product you can trust. All Aspects Window Tinting is proud to offer Centennium Automotive and 3M Window Film that comes with a lifetime guarantee. We also provide a range of products and types of tinting for your home or office. Contact us at our office in Rouse Hill today for your obligation-free quote – we service the entire Hills district.
https://allaspectswindowtinting.com.au/wp-content/uploads/2016/09/order-1420-image-2-2.jpg
635
1024
Editorial Team
https://allaspectswindowtinting.com.au/wp-content/uploads/2021/06/all-aspects-logo-320x173-1.png
Editorial Team
2016-09-15 01:53:26
2021-09-02 00:01:22
Reduce Heat and UV with Window Tinting