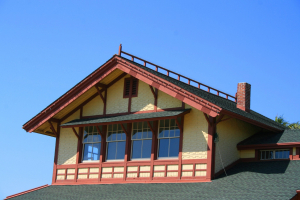 Have you got a great view from your home or apartment? Maybe you just wish you didn't have to feel completely closed in within your own home? You are not alone.
It's common to feel the need to close your blinds or shutters for privacy, and for this to make you feel claustrophobic – not to mention spoiling your view of the outside world.
Window tinting can be used as a clever alternative for privacy at home or in the office. It's a great way to replace your traditional and more expensive window coverings such as shutters, blinds and awnings.
Today we're going to show you why you should free your home and your views with tinting.
What Are the Benefits of Using Window Tints for Privacy?
The benefits of using window tints for privacy include:
Keeping your blinds and curtains open during the day: It may be to enjoy the views, or it may be that you have your bedroom windows at the front of the house. Perhaps your neighbours can see into your home through their windows. Either way, window tints for privacy mean you can keep your blinds and curtains open during the day.
Security: Window tints provide an added level of security when you're not at home. If potential intruders can't see inside and they can't see your valuables, then they can't know for sure whether you are home or not.
What Types of Window Tinting are Available for Your Home's Privacy?
The darker the shade of window film is, the more privacy your home will have. Window films will vary in quality and some films are highly reflective while others aren't. Colours can vary too, from deep blue/grey to shades of pure grey, and even silver or bronze.
Consulting with a quality window tinting service would be a good place to start when deciding on the type a window tinting. They will be able to find a product that ensures the privacy of your home and meets your other needs. If you also want a cooler home in summer or a sleek exterior, the experts can help you.
Where Can You Find the Best Window Tint to Ensure the Privacy of Your Home?
Have you decided to tint your windows to give your home the privacy and security that they deserve?
You should go somewhere that will gladly consult with you and find the optimal shade for your home without obligation. Of course, it's also important to get a top quality product. The professional team at All Aspects Window Tinting uses excellent window film that has a range of benefits for your home and lifestyle. We are based in Narellan and Rouse Hill, but we offer window tinting service throughout the Hills district and surrounds. Contact us today for a quote!
https://allaspectswindowtinting.com.au/wp-content/uploads/2016/09/order-1420-image-4.jpg
1365
2048
Editorial Team
https://allaspectswindowtinting.com.au/wp-content/uploads/2021/06/all-aspects-logo-320x173-1.png
Editorial Team
2016-10-01 22:07:27
2021-09-02 00:01:22
Why Use Window Tints for Privacy?