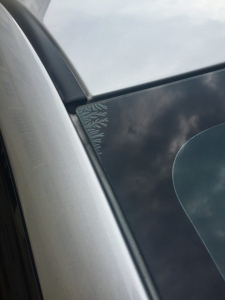 Changing window tints might be the best decision you made for your home, car or office. Perhaps the tints you initially purchased don't suit you, or maybe you have moved and want to change the window tinting in your car to suit the environment of your new area. Whatever the reason, there are a few things you should know when changing window tints.
What to Consider before You Strip the Window Tint
Before changing your window tints, consider the following questions:
What do I want the main purpose of my window tint to be? If you are tinting your car windows, you may be considering aesthetics, sun and UV protection or the protection of your interior. If you are tinting your home or office, you may also be considering the privacy of where you are residing and protecting your interiors from heat.

Considering the main purpose of the window tint will help you to better decide on whether your new shade should be lighter or darker than your old one.

Where will I get my window tint stripped? Your window tint must be stripped by a professional. This will ensure all the window film is removed and the new one can be placed without any hassles.
How will I make sure my new window tint lasts longer than my old one? Maintain your new window tint by using a biodegradable cleaner only. Avoid harsh chemicals or abrasive cleaners which may scratch and damage your window's film. Also, talk to the product experts about choosing a high-quality solution that suits your environment.
How Are Window Tints Replaced?
Window tints are changed using specialty tools which are best left to the professionals. This is to ensure that:

No sticky residue is left behind: This could alter the appearance of your new tint causing it to bubble.
No damage or scratching occurs on your window's surface: Trying to scrape or lift window tinting on your own could end up costing you more. This is especially true if you scratch or damage your window's surface in the process. It's not worth the risk so avoid attempting to do it yourself.
Where Can You Find the Best Place to Strip and Change Your Window Tint?
If you've decided to give your windows a new tint, then you really need to consider all your options. Don't just go to someone who will consult with about the best shade for your home or office. Talk to a professional who will also provide you with a top quality product.
All Aspects Window Tinting uses top quality film that has a range of benefits for your car, home and lifestyle. We are based in Narellan and Rouse Hill but service the entire Hills district! Contact us today for your obligation free quote.
https://allaspectswindowtinting.com.au/wp-content/uploads/2016/09/order-1420-image-5.jpg
2048
1536
Editorial Team
https://allaspectswindowtinting.com.au/wp-content/uploads/2021/06/all-aspects-logo-320x173-1.png
Editorial Team
2016-11-01 22:22:48
2021-09-02 00:01:22
What You Need to Know When Changing Window Tints